Big Bear Real Estate Market Wide Summary – 2015
The Big Bear Real Estate market had significant growth in 2015.  The median sales price of single family homes increased by 11% compared to 2014.  Average price per square foot increased 5%.
List Price vs. Sale Price and Days on Market
Properties sold in 2015 went for 97% of the asking price after 110 days on market on average, compared to 97% and 99 DOM in 2014.
Big Bear Inventory Trends
Total average inventory level decreased significantly year over year, down 13% from 2014.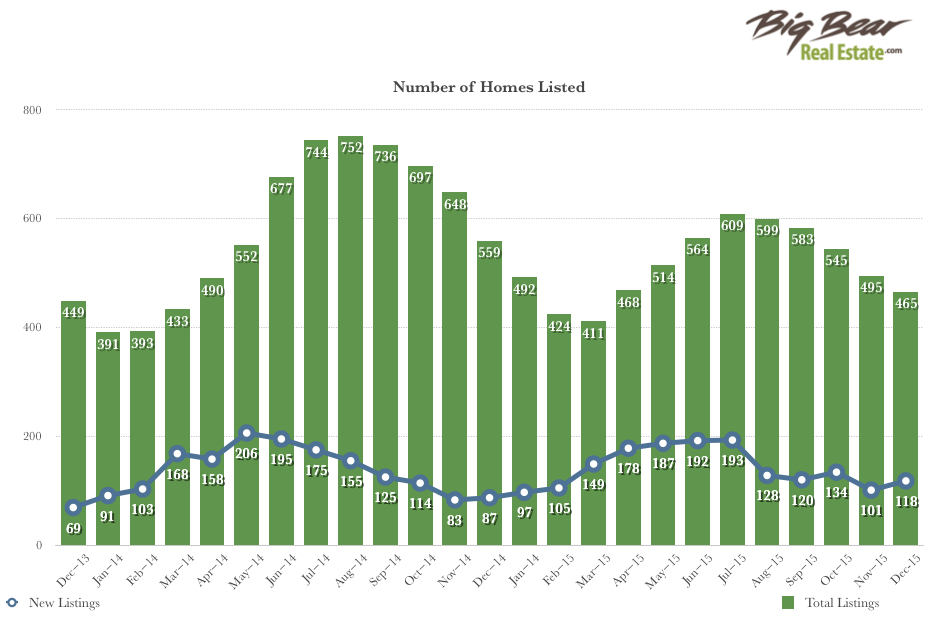 Closed Transactions
There were 1,198 sales in 2015, a 12% increase from the 1,065 transactions closed in 2014.
Average Sold Price per Square Foot by Area
See below for a breakdown of average sold price per square foot by area.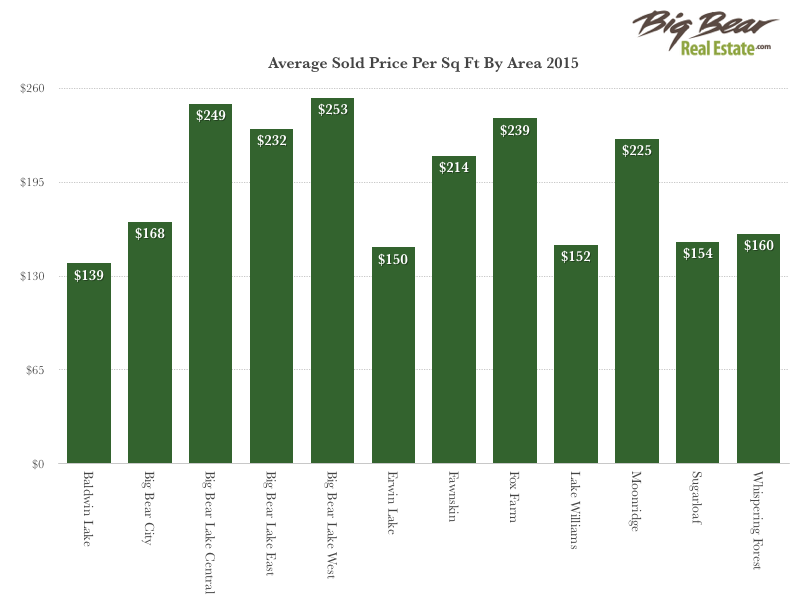 Sold Price Range
42% of homes sold for under $200,000.  Another 42% sold under $400,000.  Only 7% of homes sold for $600,000 or more.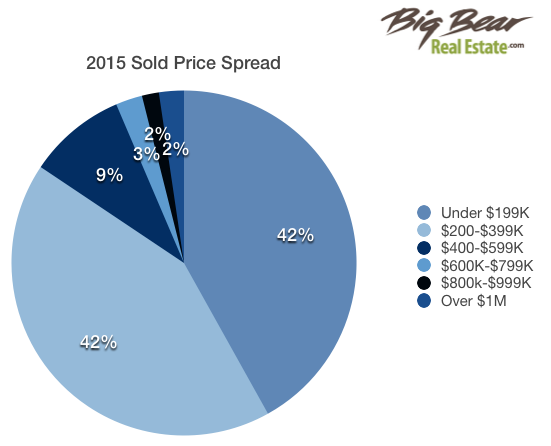 Home Values in 2016
In 2015, average sales price increased from the prior year by about 4% market-wide.  Real estate data aggregator Zillow predicts that home values will rise about 5% within the next year.  With relatively low inventory and increased demand, we could possibly see values go even higher in 2016.