Big Bear Real Estate Market Wide Summary – 2019
The Year in Review
The Big Bear real estate market experienced steady growth overall in 2019. The average sales price of single family homes increased by 4% compared to 2018, and the median sales price was up 3%.

List Price vs. Sale Price and Days on Market
Properties sold in 2019 went for 97% of the asking price after 100 days on market on average, compared to 98% and 92 DOM in 2018.
Big Bear Inventory Trends
Total average inventory* was up 10% from last year. The graph below shows average inventory and new listings by month over the past 2 years.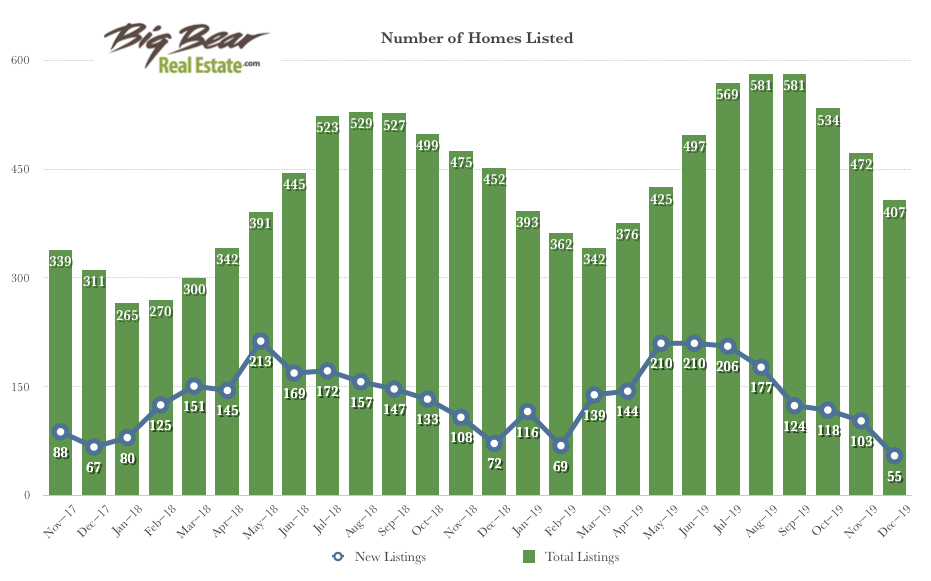 *Total listed inventory numbers as of the 15th of each month.
Closed Transactions
There were 1,239 sales in 2019, an 11% increase from the 1,120 transactions closed in the prior year. The graph below shows the number of sales over the past 2 years broken down by month.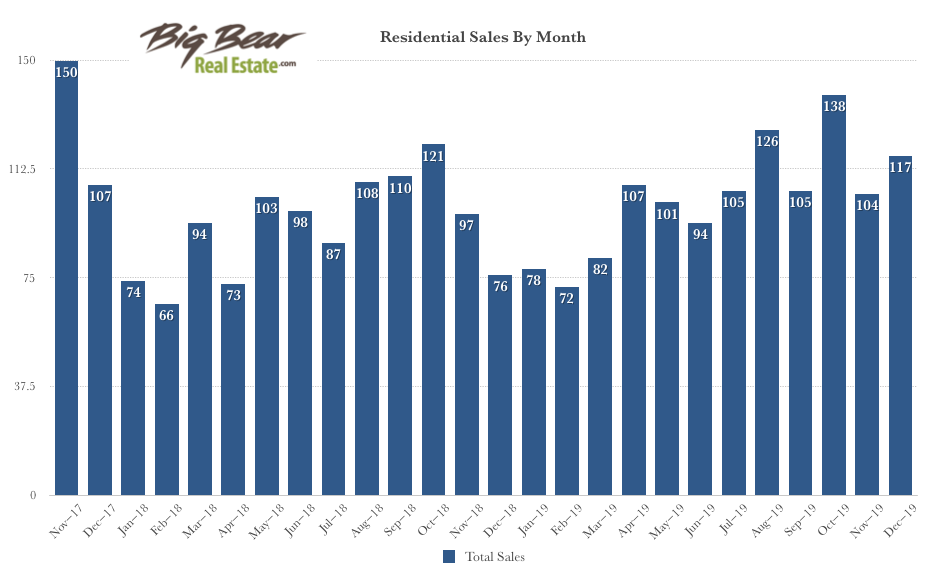 Average Sold Price per Square Foot by Area
See below for a breakdown of average sold price per square foot by area. Big Bear Lake West sold for the highest price per sq ft, with Big Bear Lake Central coming in next, then Moonridge and Fox Farm.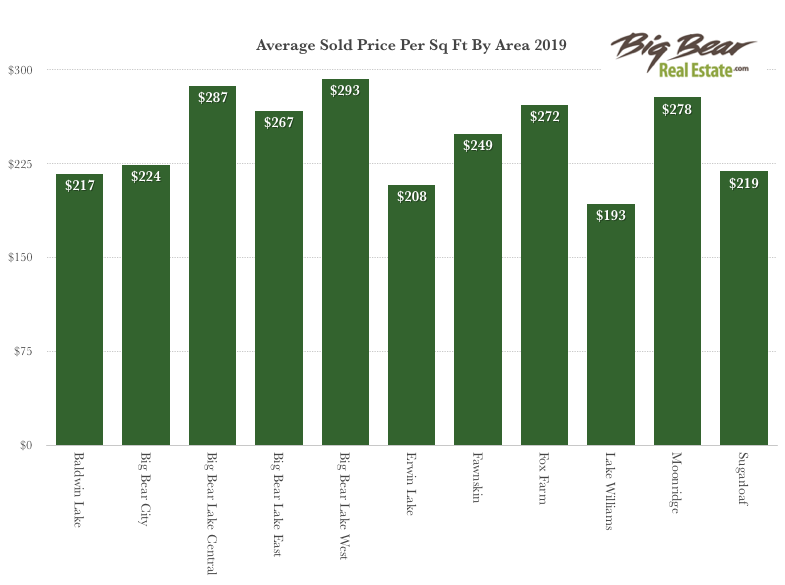 Sold Price Range
54% of homes sold in Big Bear went for between $200-400K in 2019. 18% sold for under $200,000. Only 10% of homes sold for $600,000 or more.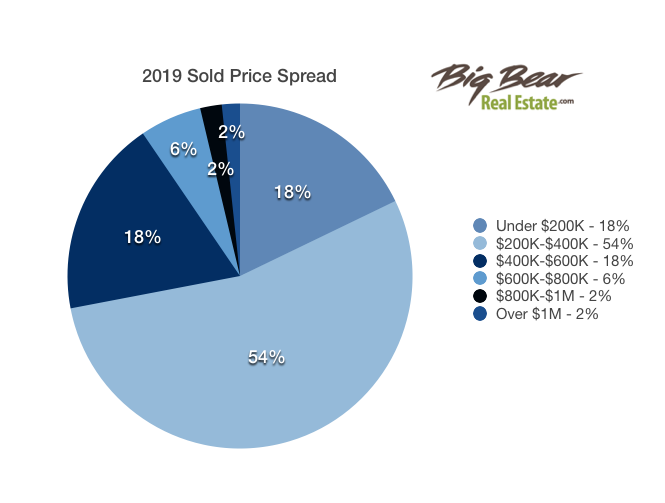 Home Values in 2019 and 2020
In 2019, the average sales price in Big Bear increased from the prior year by about 4% market wide. Some predictions state that home values will rise about another 3% over the next year.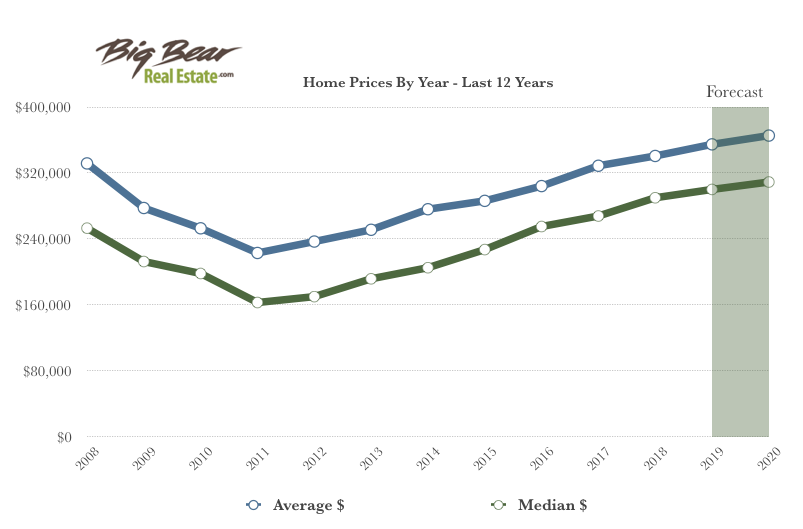 *Data derived from Big Bear Association of REALTORS®, Inc. (BBV) MLS. Information herein deemed reliable but not guaranteed.