Big Bear Real Estate Market Wide Summary – 2021
The Year in Review
To say that 2021 was another unusual year for the Big Bear real estate market would be a gross understatement. Median sales price was up 33% compared to 2020, and average price per square foot increased by 35%.

List Price vs. Sale Price and Days on Market
Properties sold in 2021 went for 103% of the asking price after 52 days on market on average, compared to 100% and 89 DOM in 2020.
Big Bear Inventory Trends
Inventory levels reached historic lows in 2021. Total average inventory* was down 51% from the year prior! The graph below shows average inventory and new listings by month over the past 2 years.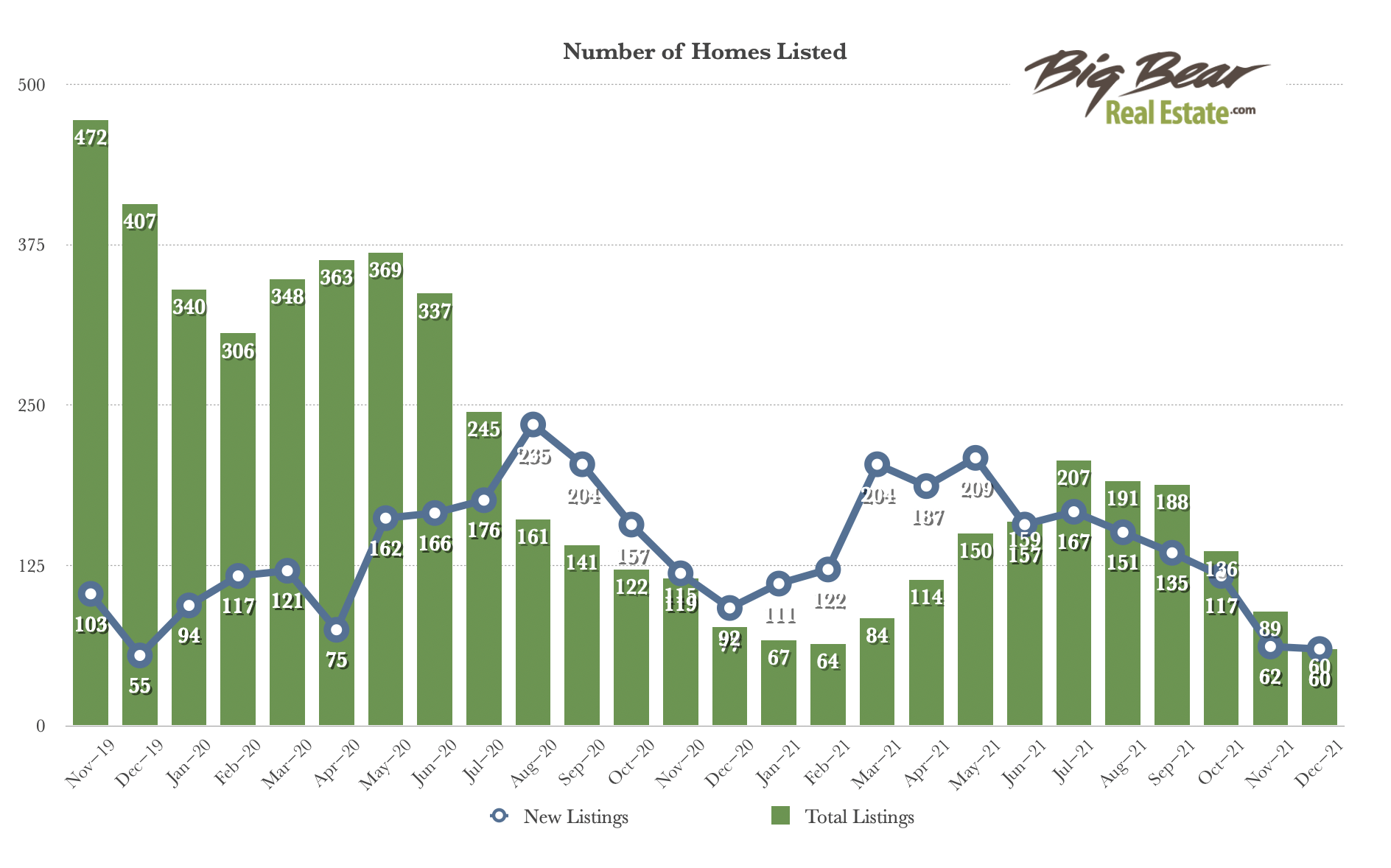 *Total listed inventory numbers as of the 15th of each month.
Closed Transactions
There were 1,675 sales in 2021, about a 3% decrease over the 1,721 transactions closed in the prior year. The graph below shows the number of sales over the past 2 years broken down by month.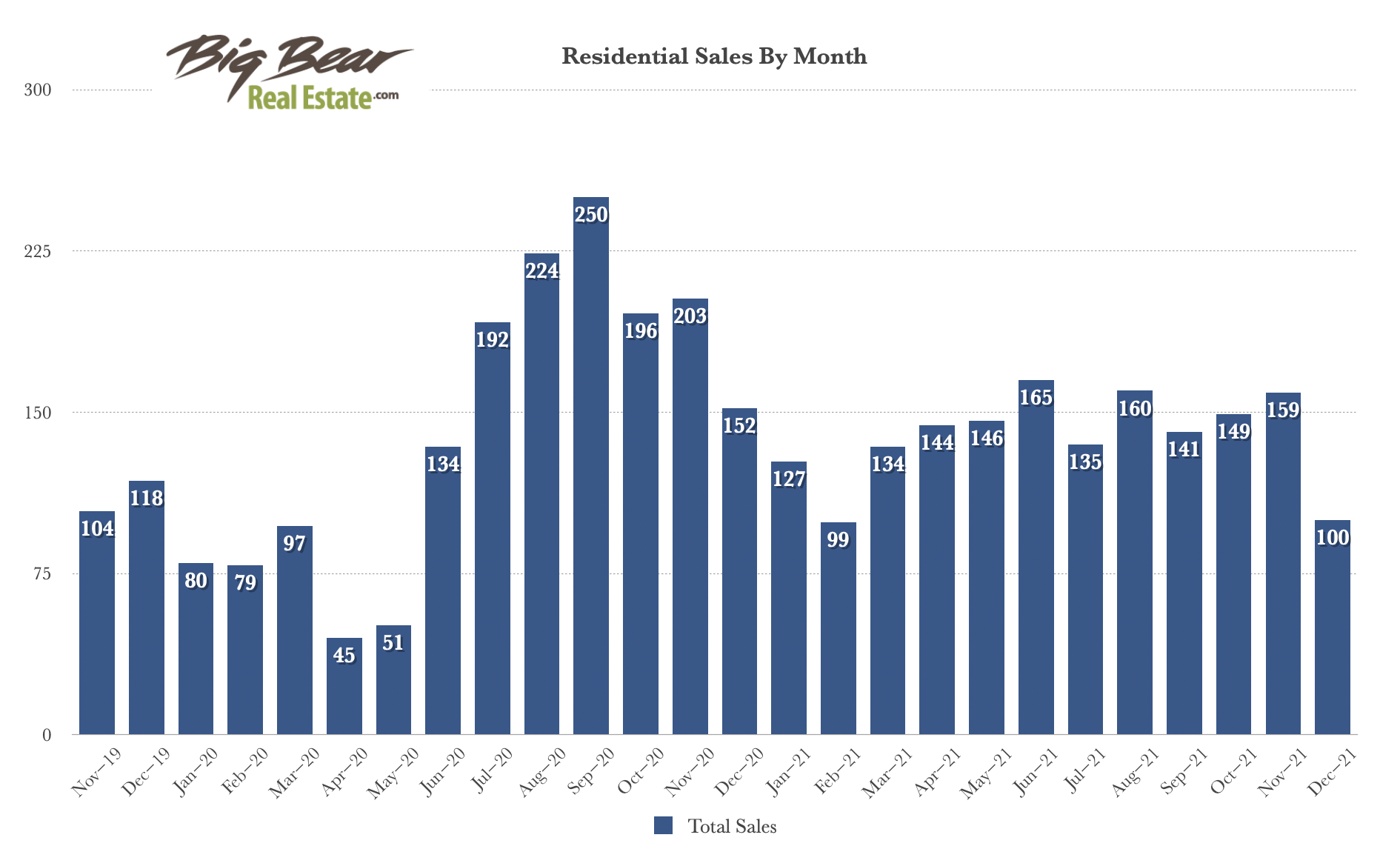 Average Sold Price per Square Foot by Area
See below for a breakdown of average sold price per square foot by area. Big Bear Lake West sold for the highest price per sq ft at $466, with Big Bear Lake Central coming in next, and then Moonridge.
Sold Price Range
34% of homes sold in Big Bear went for between $400-600K in 2021. Only 1% sold for under $200,000. 31% of homes sold for $600,000 or more.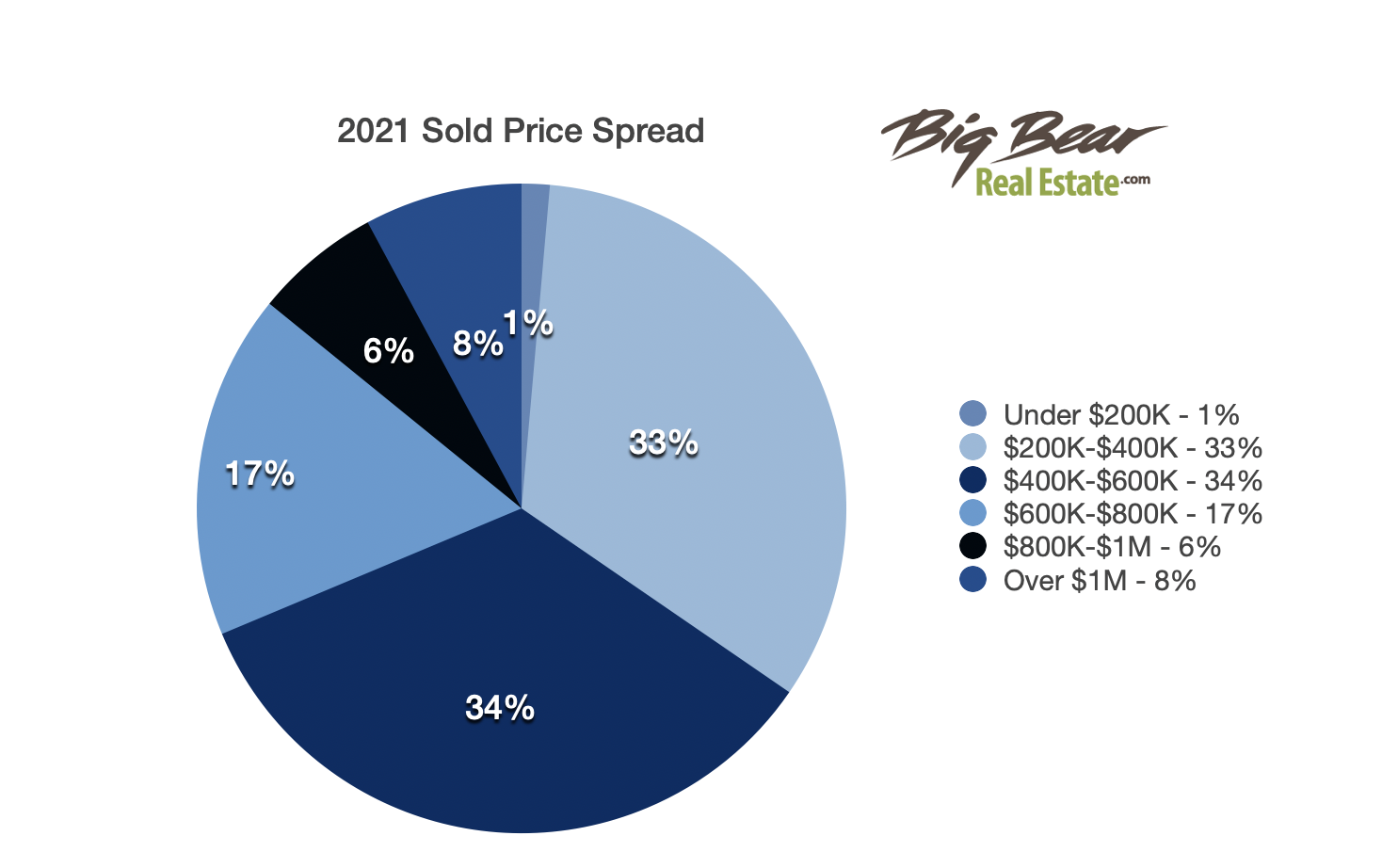 Home Values in 2021 and 2022
In 2021, the average sales price in Big Bear increased from the prior year by about 20% market wide. Zillow research predicts that home values in Big Bear Lake will rise another 17.7% over the next year.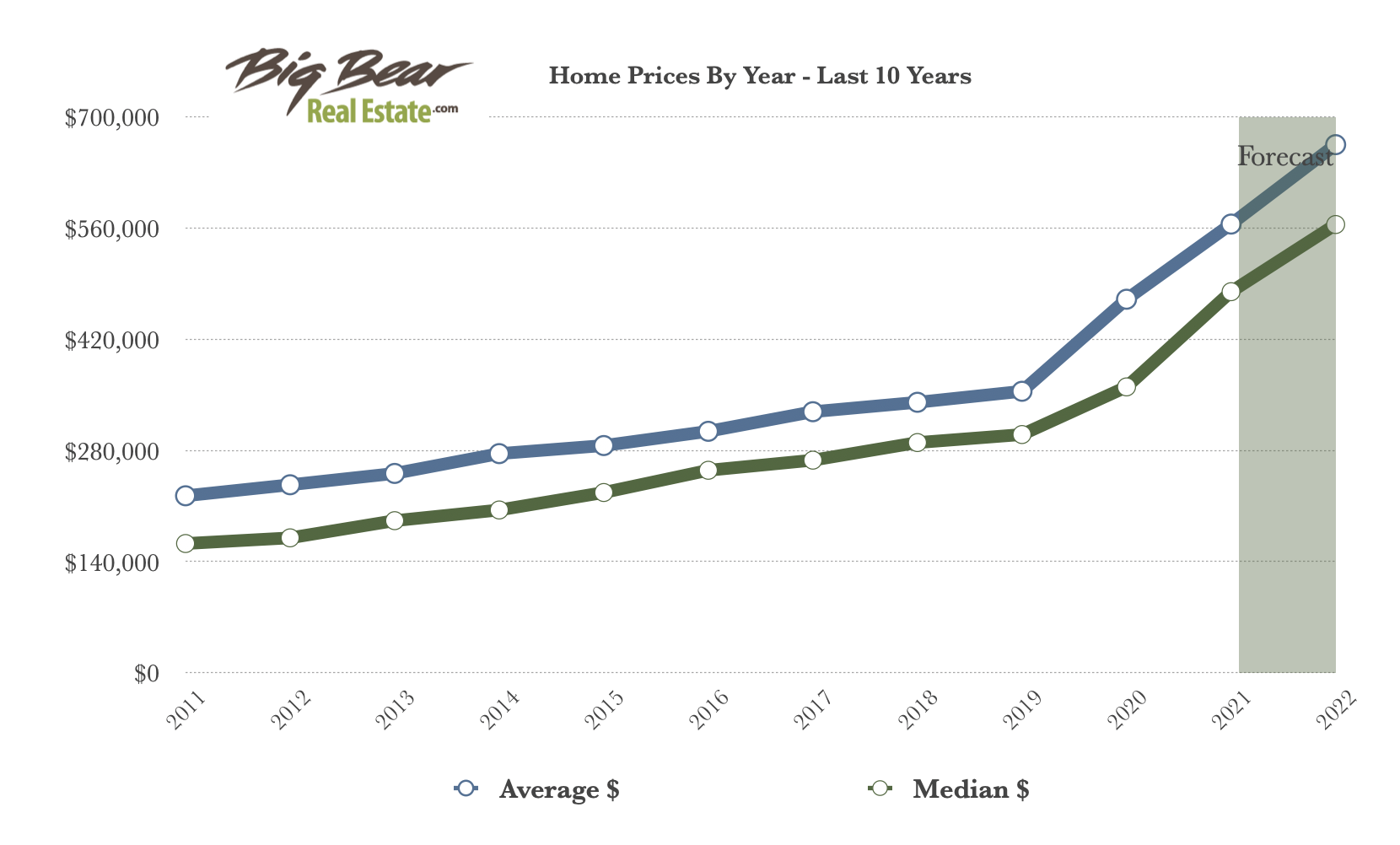 *Data derived from Big Bear Association of REALTORS®, Inc. (BBV) MLS. Information herein deemed reliable but not guaranteed.