Market Wide Summary
Big Bear Real Estate market snapshot for the month of January 2018
The median sales price of single family homes in January decreased by 18% compared to the previous month, and average sales price was down 17% from December. However, average sales price in January was virtually the same as compared to the average sale price over all of 2017.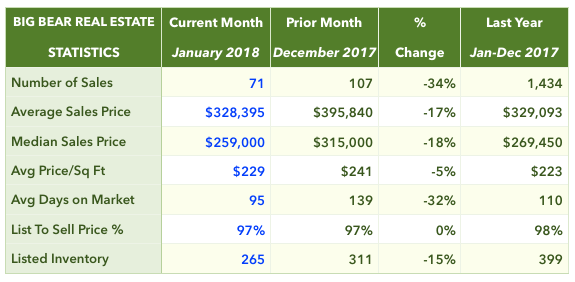 List Price vs. Sale Price and Days on Market
Properties sold in January went for 97% of the asking price after 95 days on market on average, compared to 97% and 139 DOM in December. The list-to-sell price ratio was 98% on average over all of 2017.
Big Bear Inventory Trends
Listed inventory continues to plummet. Total inventory was down 15% month over month and is currently the lowest its been in years. However, there were 18% more new listings in January than in December. The total number of homes on the market last month was about 30% less then in January 2017. Distressed listings, bank-owned and short sales, account for less than 2% of the current inventory.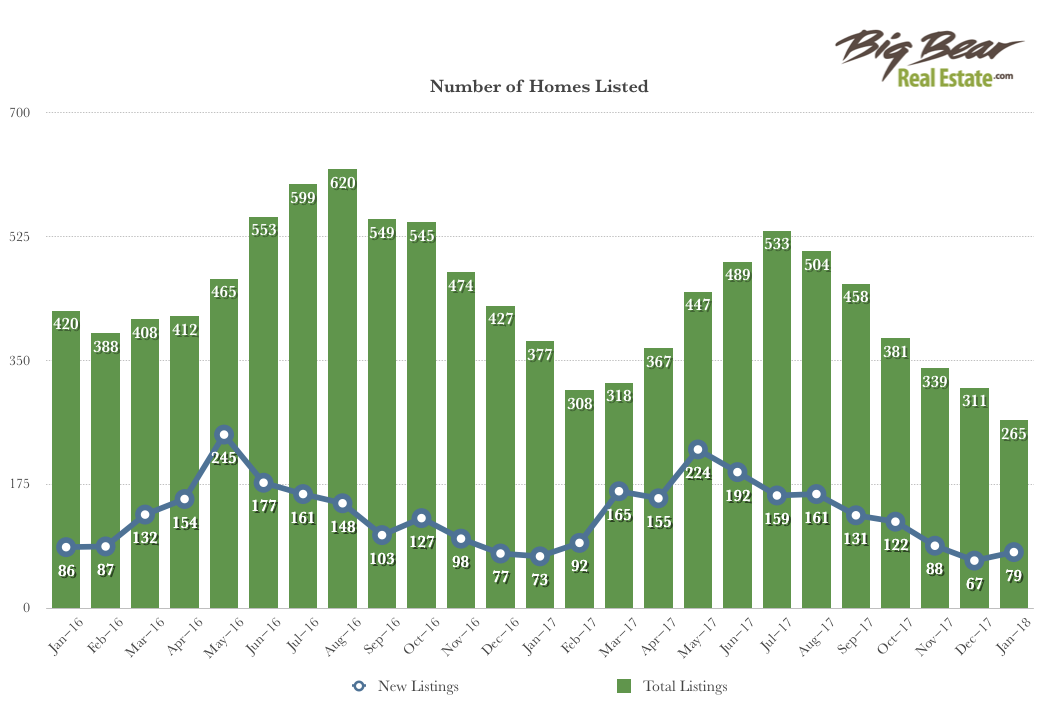 Closed Transactions
There were 71 sales in January, which was 34% less than in December, and the number of sales closed last month was 14% lower than in January 2017.