Market Wide Summary
Big Bear Real Estate market snapshot for the month of November 2017
The average sales price of single family homes in November decreased by 10% compared to the previous month. Median sales price was down 2% from October, and was 4% higher compared to the median sales price over Jan-Nov of last year.

List Price vs. Sale Price and Days on Market
Properties sold in November went for 98% of the asking price after 120 days on market on average, compared to 98% and 126 DOM in October. The list-to-sell price ratio was 97% on average over Jan-Nov 2016.
Big Bear Inventory Trends
Inventory is low. Total inventory was down 11% month over month and the total number of homes on the market in November was 28% lower than it was in November of last year.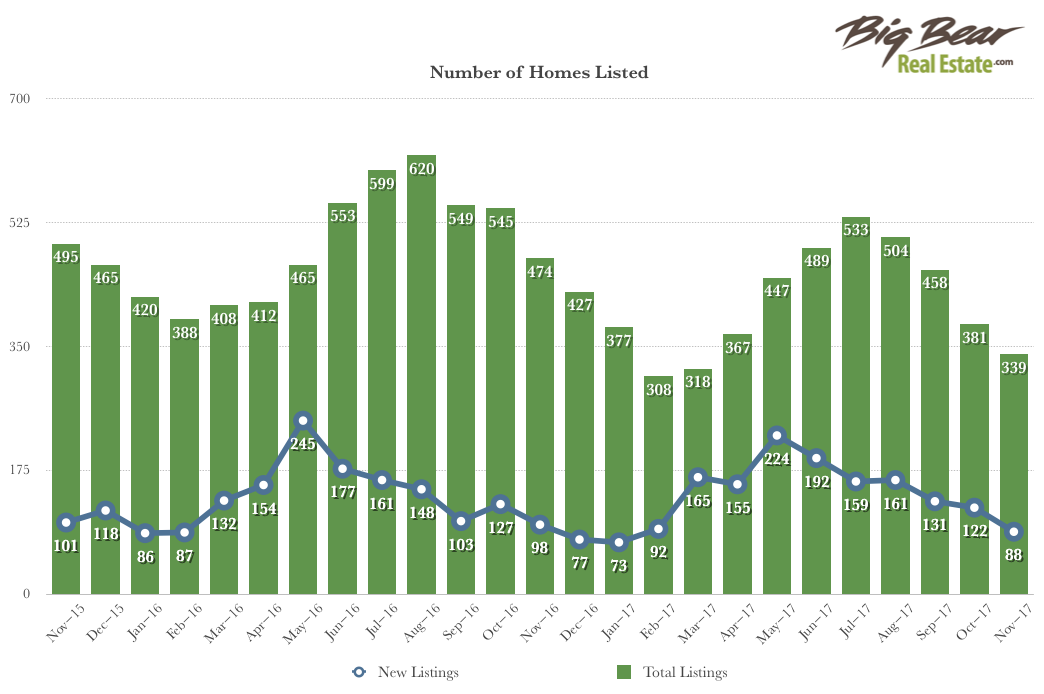 Closed Transactions
There were 148 sales in November, 6% less than in October, though 36% more than in November of last year.