What can I expect to pay in closing costs when buying a cabin in Big Bear?
Buyers' closing costs can make up anywhere from 2-5% of the home's purchase price. Buyers should know what they should budget for the costs involved in closing a real estate transaction.
See below the helpful infographic produced by the California Association of Realtors with data derived from the National Association of Realtors' Economists' Outlook.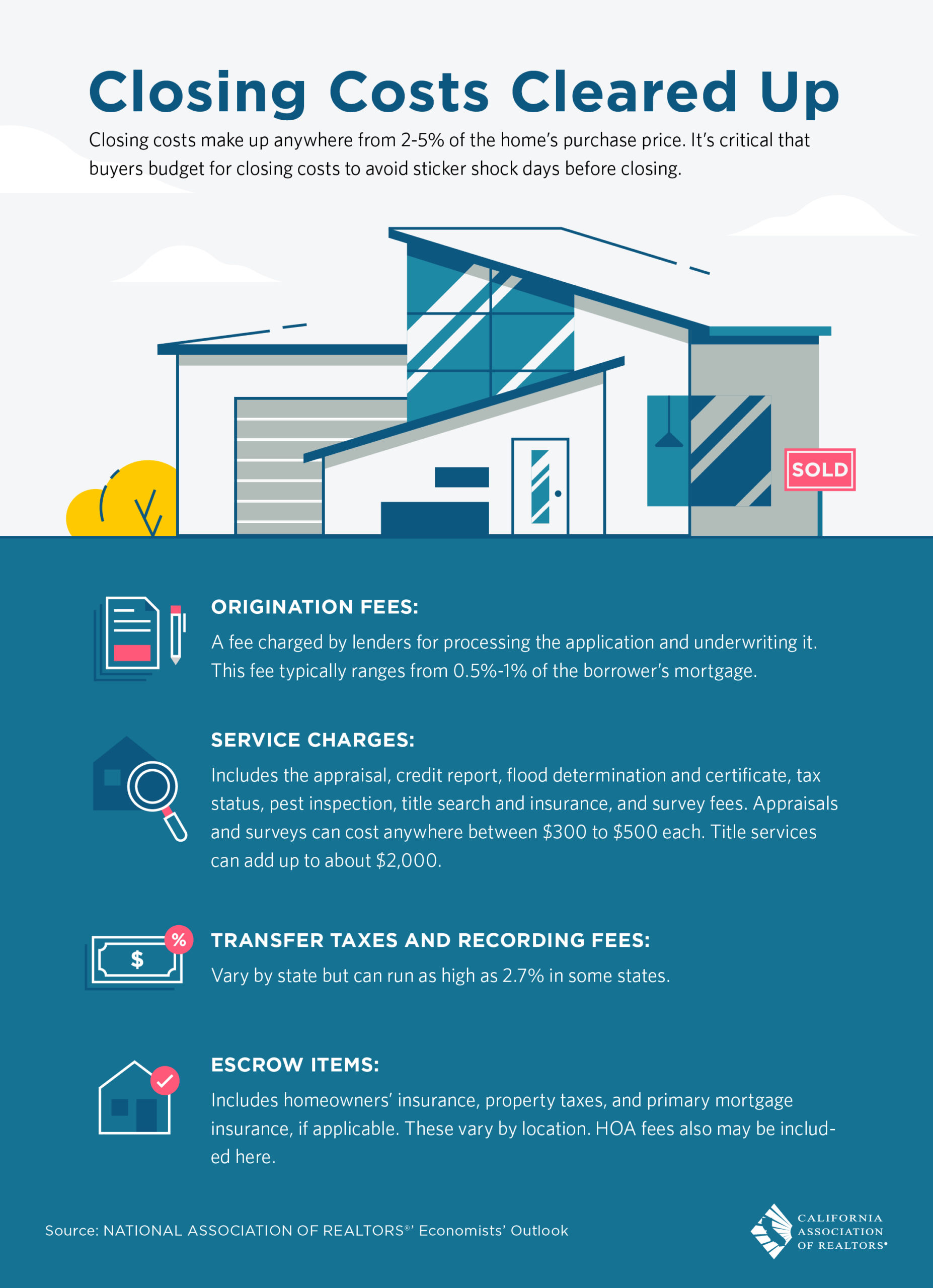 Typical closing costs include origination fees (charged by the lender), service fees (appraisal, inspections, escrow & title fees), transfer taxes & recording fees, and additional items including homeowners' insurance, and prorated property taxes.
Make sure you are clear on what out-of-pocket expenses you will incur during and after the close of escrow. Your agent can help educate and advise you, so as to minimize surprises and facilitate a smooth closing.