Market Wide Summary
Big Bear Real Estate market snapshot for the month of May 2015
The median sales price of single family homes in May increased by 4% compared to the previous month, and is just 1% below where it was in May of last year. Average sales price is up 14% from last month, though is down 7% compared to May 2014.

List Price vs. Sale Price and Days on Market
Properties sold in May went for 97% of the asking price after 109 days on market on average, compared to 97% and 122 DOM in April and 96% and 94 DOM in May of last year.
Big Bear Inventory Trends
Inventory continues to grow. The number of homes listed in May was up 9% versus the prior month, though was down 7% compared to last year. The current inventory is 32% lower than it was in August 2014, and is at about half of what it was 5 years ago. Distressed listings, bank-owned and short sales, account for only 1% of the current inventory.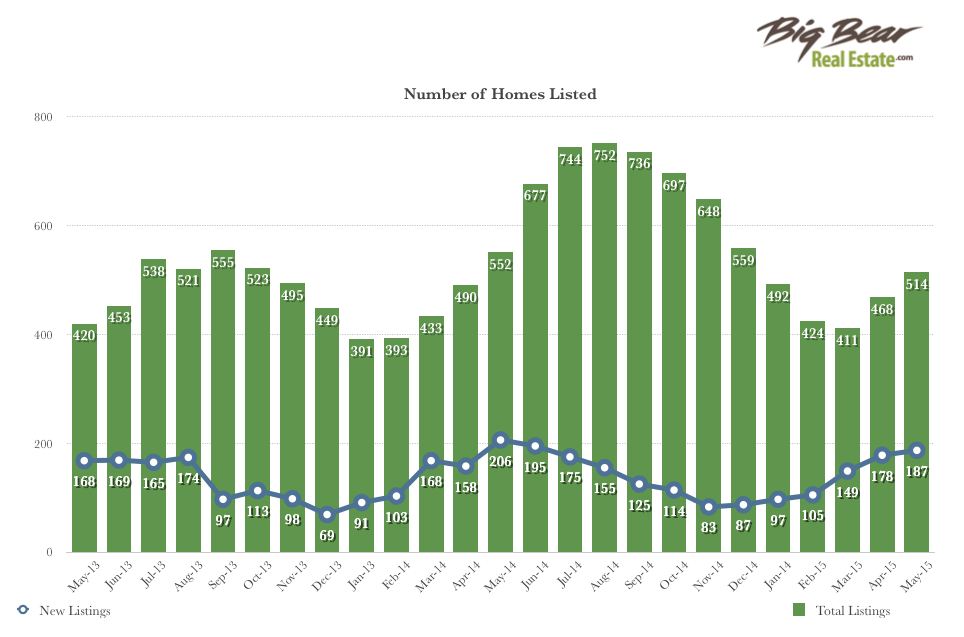 Closed Transactions
There were slightly fewer sales in May than in April. The number of closed transactions was 4% lower than in the prior month though was up 31% compared to May of last year.