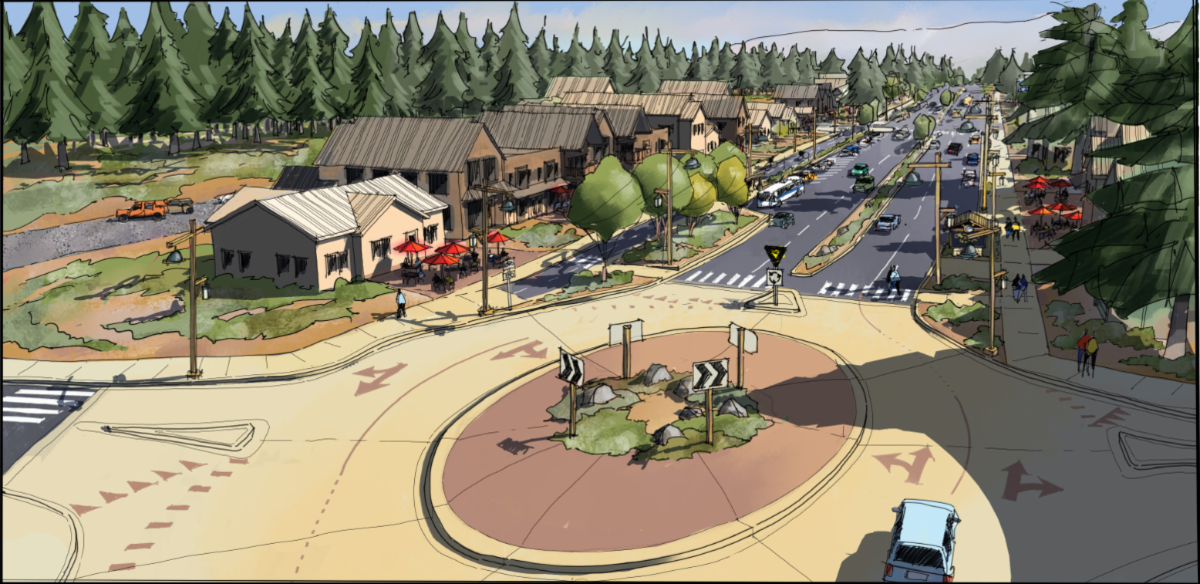 Moonridge Corridor Improvement Project Set to Begin Construction
Excerpted from Elevation 6752′ – The Official Newsletter of the City of Big Bear Lake, CA
The City Council formally awarded a contract for the construction of the Moonridge Corridor Improvement Project at its June 21 meeting, and construction is expected to begin in July.
Granite Construction, Indio, CA, has been awarded the nearly $8.4 million contract that will ultimately transform the Moonridge corridor between Elm Street and Clubview Drive. The project includes comprehensive streetscape improvements, drainage improvements, a new bicycle trail, two new roundabouts, a new median, landscape improvements, and more.
Construction of sub-surface improvements will begin in July and continue into October, before a winter pause. Construction of the most significant and visible improvements will commence again in April or May 2022, and continue through October 2022. Ultimately, the project will create an attractive new public and commercial area in Big Bear Lake that will complement The Village. The project is funded exclusively with transient occupancy tax revenues and funding provided by the San Bernardino County Transportation Authority.

The Moonridge Corridor Improvement Project was envisioned in the 2017 Rathbun Corridor Sustainability Plan and this project is the implementation of that vision.
For more information visit: Moonridge Road Roundabouts & Realignment Project