Sugarloaf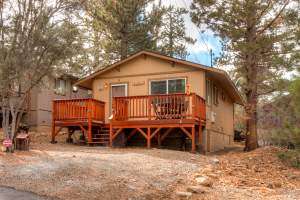 Sugarloaf is an unincorporated residential area south east of Big Bear Lake. The area is primarily residential with a convenience store and a post office located at the center of the community. The residential area is set at an elevation of 7,096 feet at its center. There is no municipal organization for the area, and all fire, water, and police service is provided by San Bernardino County. The streets follow a simple grid plan, of which all streets running north to south are 100 feet apart from each other. Sugarloaf is home to Baldwin Lane Elementary School, Chautauqua High School and Sugarloaf Park. The majority of homes in the area are second homes and or vacation rentals.
Sugarloaf Homes For Sale

Sorry we are experiencing system issues. Please try again.