Intuitive, feature rich map-based interface
We are excited to announce that BigBearRealEstate.com now offers a new and improved map-based property listing search tool. Search all MLS listings currently for sale using the best Big Bear MLS search solution available today.
Instant listing results combined with Google Maps make the map interface easy for buyers to zoom and pan to areas of interest. Live syncing lets buyers instantly see changes to their search results each time they change the map or search criteria. Draw custom polygons on maps to limit search results to specific outlined areas. Search within a radius of an address to find listings within a 1/2 mile, 1 mile, or up to 20 miles.
No login required
Unlike some of those other guys, we do not require users to register or login to access listing information and property details. However, registered users enjoy access to powerful buyer tools including saved searches and automatic listing notifications.
Buyers tools for registered users
User profile – All registered users can login and manage their favorite listings and saved searches, update their contact information, and more on their custom profile page.
Save custom searches – Users can save and name any search they perform for easy review later in their custom profile area.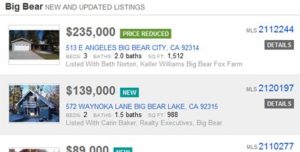 Get automatic listing notifications – All users who save a search will automatically receive daily or weekly emails with new and updated listings from the MLS that match their criteria.
Save favorite listings – With a single click, users can save any MLS listing to their favorites list. Every listing has a special notes area where home buyers can add reminders or comments for later.
Mobile friendly
Search for listings while you're on the go! The mobile interface brings powerful search features to mobile devices.
No app to download – The mobile interface is not an app you need to download, it's simply a mobile-optimized search tool that acts like an app.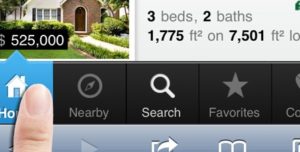 Familiar mobile interface – Oversized tabs at the bottom of every page and clear navigation icons make mobile searching easy and intuitive. Browse hi-resoultion MLS photos on each listing with easy arrow buttons or with a swipe of your finger.
Street address search – Search by street name, number, or full street address and see instant results as you type.
Carry around lists – The mobile interface makes it easy to carry around lists of saved favorite listings.
A home buyer empowered
According to a study conducted by the National Association Of Realtors, over 90 percent of home buyers search online during their home buying process. There is a lot of listing information out there and not all of it is accurate or reliable. You can feel confident that the listing data you find on BigBearRealEstate.com is accurate and up-to-date.
Enjoy shopping for your Big Bear dream cabin, empowered with fun and easy-to-use search tools and timely, accurate listing information. Create your account today!