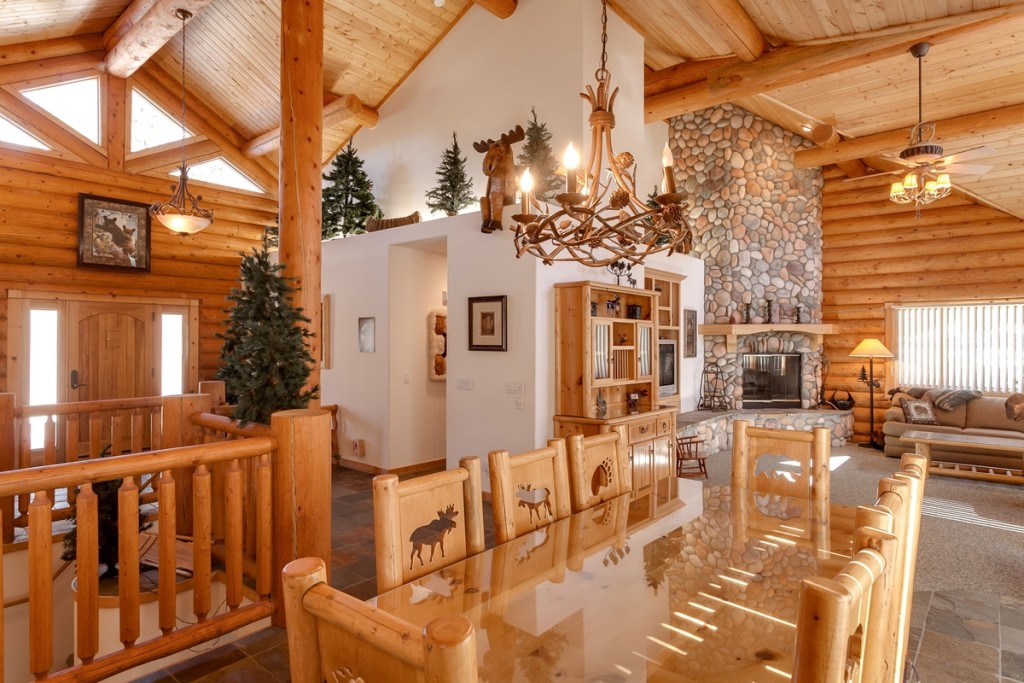 Should I get an appraisal of my Big Bear cabin before listing it for sale?
By Rick Hackney, Hackney Appraisal Service
If you're working with a Realtor to list your property, most likely they will provide you with a CMA (comparative market analysis) that identifies recent comparable closed sales, properties in escrow, current listings and expired listings. This is an important step in getting the most for your property at sale and minimizing the home's time on the market. A pre-listing appraisal can provide an "objective" third party opinion of value giving you confidence that you are listing your home at an appropriate price.
A pre-listing report will provide a full sketch showing the accurate square footage and may reveal inconsistencies with public records that can be explained or corrected before the sale. In addition to providing you with a realistic list price, a pre-listing appraisal can be a valuable tool in negotiating with a potential buyer, and decrease the chances of unknown problems that cause sales to be delayed or fall through.
Some people are surprised to find out their home is worth more than they thought, others have an unrealistic opinion of the value. A well priced listing attracts buyers and helps to sell in a timely manner.
When arriving at a list price, it's important to compare your home to what has recently sold and is currently listed in your neighborhood, because potential buyers will be making these comparisons. Remember, why would someone buy your home if they could buy something similar for a lower price?
Get a Pre-Listing Appraisal in Big Bear if you have:
the largest or smallest home in the neighborhood, because if you take the average price per sq ft and multiply your living area, you will most likely over price a large home and under price a small home;
no comparable sales nearby, because an appraiser with local knowledge will know where to go, even if it is 1 or 2 miles away, for properties similar to yours;
recently made extensive renovations, because most sellers will want to recoup the $50,000 in home improvements that they have made, and a professional appraisal will indicate what a buyer will pay for those improvements;
had your home on the market for a long time with no showings or offers, because there are many factors that go into a home being properly priced, a pre-listing appraisal will take into consideration, location, condition, and appeal as well as current market conditions.
When You Don't Need a Pre-Listing Appraisal:
If your home is located in a neighborhood with homes of similar age, style and size, with lots of recent sales and current listings, then it is easier to estimate the value without an appraisal.
Conclusion
Don't let the fact that you are using a Realtor prevent you from getting a pre-listing appraisal if the situation calls for it. The cost of the report will be well worth the time saved in selling your home at the right price. When making financial decisions as important as selling a home, it's always a good idea to get as much information as possible, and from as many sources as possible (except Zillow, see my next post coming soon).
Article originally posted here.