Which home improvement projects offer the most return on investment?
To maximize the resale value of a home, homeowners should consider doing improvement projects that will give the most bang for the buck. The cost of the improvement should be compared with the value it is likely bring when the home is resold.
The infographic below, provided by the California Association of Realtors, shows the estimated return on investment of 10 home improvement projects. These improvements, ranging from replacing doors and siding to a minor kitchen remodel, have shown to have the highest return on investment.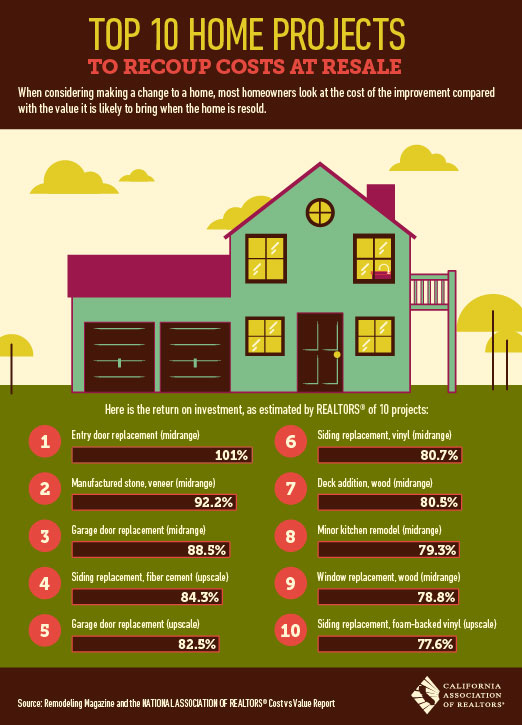 Value added
It should also be considered that home improvements offer benefits other than monetary return. For example, if a homeowner does not intend to sell in the near future, he or she will enjoy the upgrades while still living there.
Adding a deck can add intrinsic value for outdoor relaxation and family BBQs.
Replacing old siding will help preserve and protect the home from the elements.
New windows will help improve energy efficiency.
Beat the competition
When it is time to sell, the improved and upgraded home will have an advantage over comparable homes on the market that have not been upgraded. In a competitive market, the home with the remodeled kitchen may sell faster than its competitor.