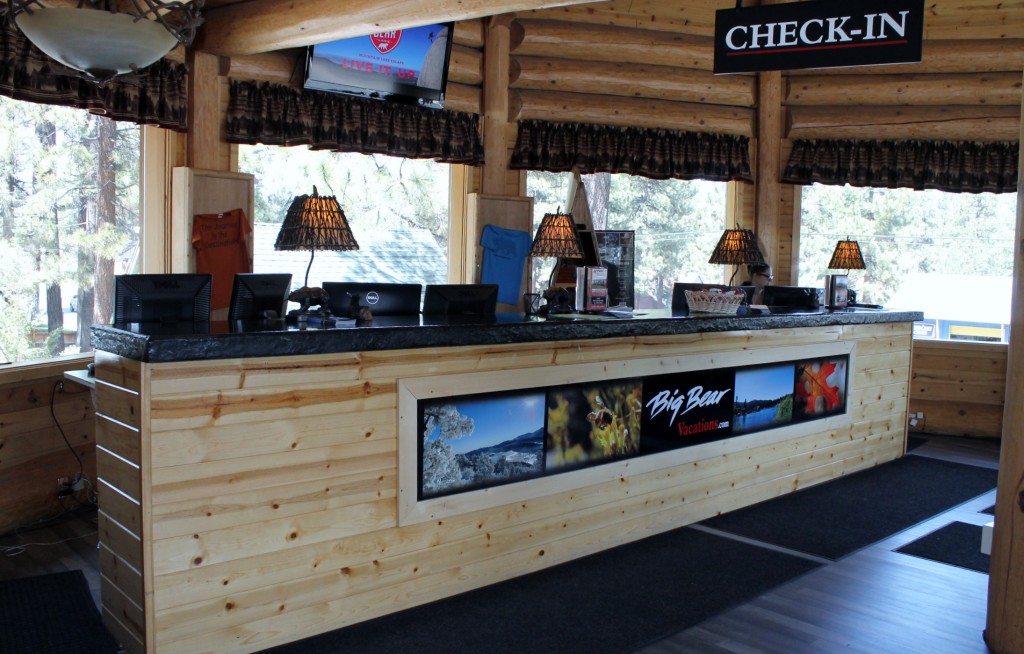 Vacation Rental Management
If and when you decide to put your Big Bear investment property on the vacation rental market, you will need to decide how it will be managed. Managing your property by yourself can be overwhelming and sometimes unfeasible, especially when you live hours away. Many investors opt to enroll their properties in rental programs offered by a vacation rental management company. Local vacation rental companies can alleviate the headaches of managing your investment property from afar. These management companies can offer full-service including maintenance, marketing, and client relationship management, or they can offer a-la-cart services such as replacing linens or snow plowing.
3 Basic Types of Vacation Rental Management Models
There are essentially three types of vacation rental management models in Big Bear. Depending on your objectives, all three types have the potential to either facilitate great results for your vacation rental investment property or to leave you disappointed. Finding the right fit for you is very important and doing so is your responsibility as a real estate investor.
Model Type 1: The high-volume local vacation rental management company
There are currently two local companies that fall into this category, Big Bear Vacations and Cool Cabins. These companies manage a large number of properties and provide a high level of service. You can expect a large budget for marketing and full-service cabin care. This model is best suited for the "hands off" homeowner. Because of the size of these companies, it is paramount that streamlined systems and models are adhered to. The homeowner's involvement in day-to-day operations is minimal and allowing the company to do its job yields the best results. A downside to this model is that a homeowner can sometimes end up feeling like a number rather than a name, because of the sheer volume of rental inventory managed by these companies. The upside is that you can see powerful results with very little responsibility on your part for operations.
Model Type 2: The low to medium volume local vacation rental management company
The smaller the company, the more humble the operation. This does not necessarily equate to a humble return on investment. There are some smaller vacation rental management companies that yield great results. There are quite a few of them out there, so do your homework. Ask to see results in print and make sure to walk through their operation; don't just listen to a sales pitch. A downside to using a smaller company like this can be lackluster returns with less budgetary might to correct issues. The upside is a more intimate relationship between owners, management, and staff because of fewer homeowners competing for the company's attention. You can expect your influence in the day-to-day operations to range from minimal to medium.
Model Type 3: The "By-Owner" or "Home Sharing" vacation rental management model
The most relevant "By-Owner" companies to date are VRBO (Vacation Rentals By Owner) and Airbnb; however, many competitors are cropping up offering a variety of service options. With VRBO and Airbnb, expect to pay a smaller commission, but you will need to absorb your own costs and efforts in marketing, managing and maintaining your property. Your involvement in the day-to-day operations will need to be high. Many investors want this level of involvement. The challenge is management from a long distance. Big Bear holds homeowners and vacation rental companies accountable to their impact on the community which means owners need to be available to address problems that come up (and they always come up). Long distance management often results in homeowner burn-out. Some disenchanted owners ultimately sell without ever getting to genuinely enjoy their cabin, which for many is the reason for engaging in this investment niche to begin with.
Do Your Due Diligence
Make sure your motivation for putting your investment cabin on the vacation rental market in Big Bear is supported by the management company you choose to work with. Always watch your numbers and review them quarterly. Engage with the management company if your numbers are not congruent with your expectations. Take responsibility for the impact your choices can have on the bottom line, such as using the cabin yourself during high rental periods or having unrealistic expectations.
Homeowners should evaluate how their management company handles problems as they come up. The vacation rental industry is a turbulent and labor intensive business. There will always be problems; how your management company handles them will either build or diminish your confidence in them. Expecting perfection will leave you frustrated.
If you do your homework and set your expectations appropriately, you can position yourself for success and this investment niche will pay dividends in more ways than you can imagine.