Big Bear Real Estate Market Stats for the month of March 2023
Market Wide Summary
The average sales price of single family homes in Big Bear in March was down 6% compared to the previous month, and the median sales price was down 9%. Average sales price over Jan-Mar 2023 was 9% lower and median sales price was down 13% compared to the first quarter of 2022. The number of sales increased by 25% month over month.


List Price vs. Sale Price and Days on Market
Properties sold in March went for 98% of the asking price after 111 days on market on average, virtually the same as in February. The list-to-sell price ratio was 98% on average over Jan-Mar, as compared to 104% over Jan-Mar 2022.
Big Bear Inventory Trends
Total inventory* remained virtually unchanged month over month, and there were 12 more new listings in March than in February. The total number of homes on the market last month was about 44% more than it was in March of last year. As of this writing, there are 180 single family homes for sale in Big Bear.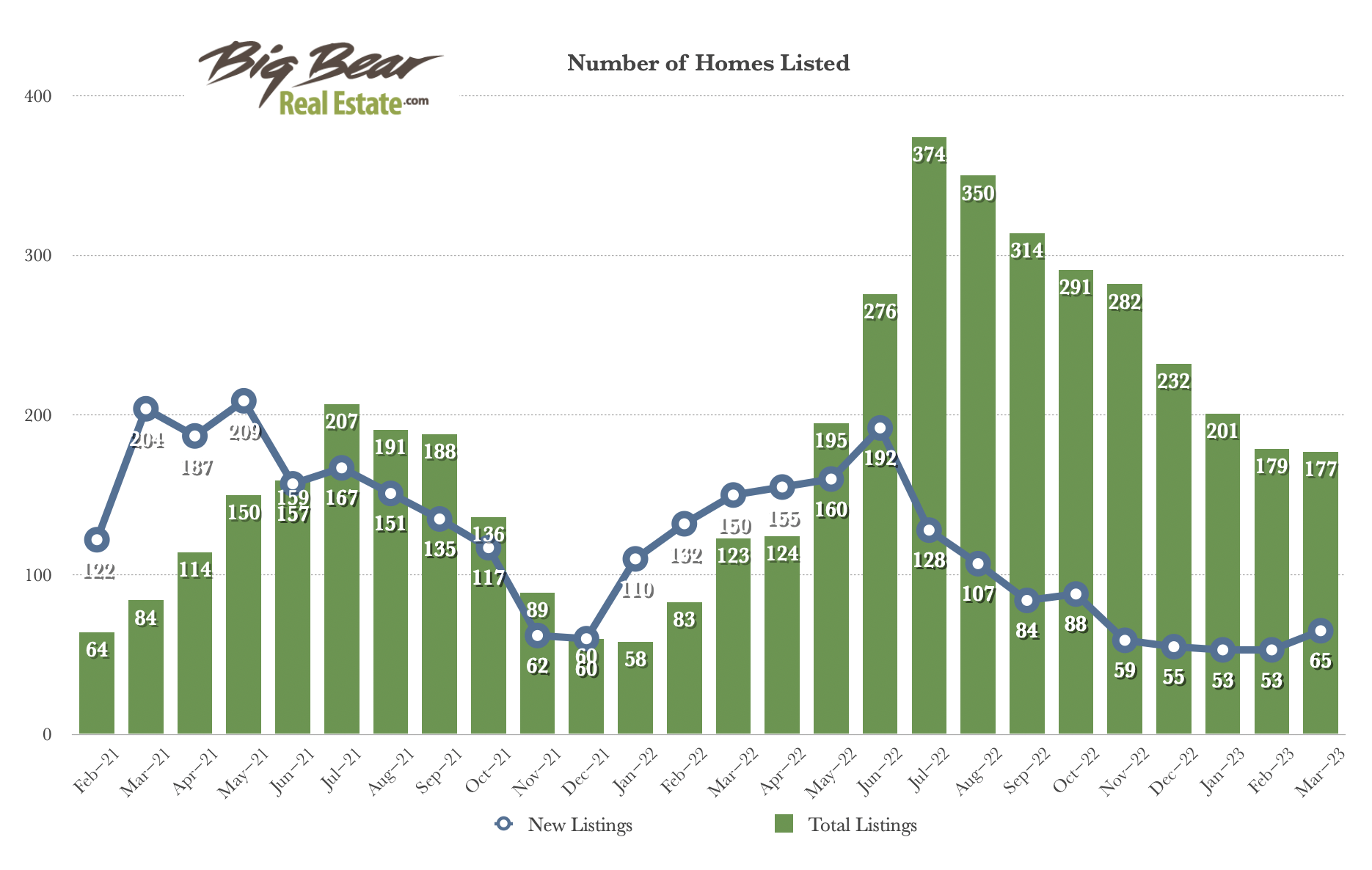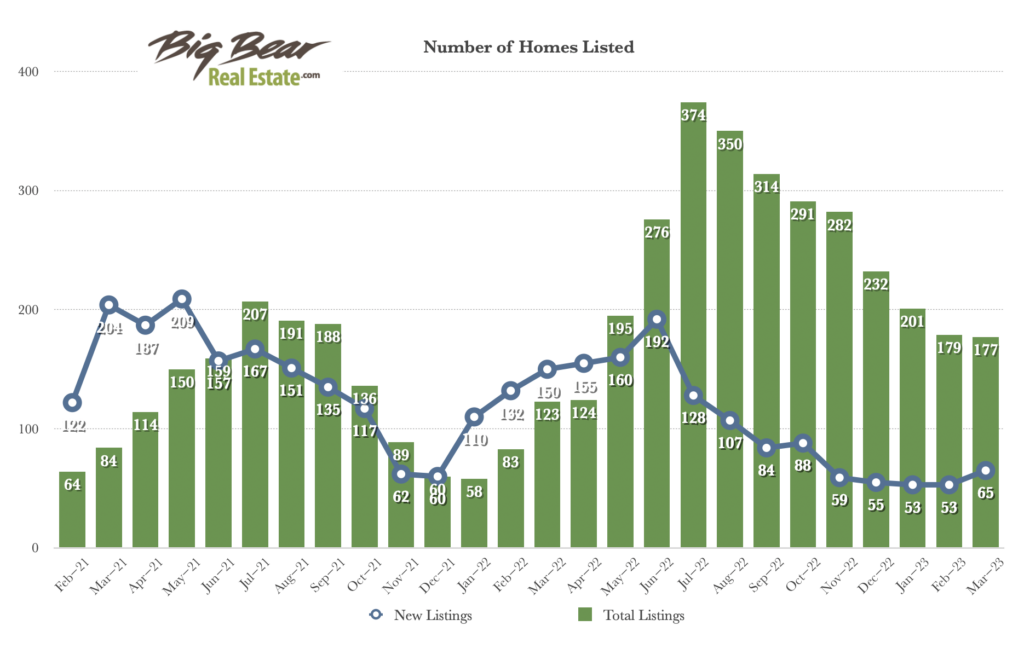 *Total listed inventory numbers as of the 15th of each month.
Home Prices By Quarter
The graph below shows average and median home prices in each quarter over the past 5 years. We can see that after a peak in home prices in the first quarter of last year, a decline for the rest of 2022, and then a rebound in Q1 2023.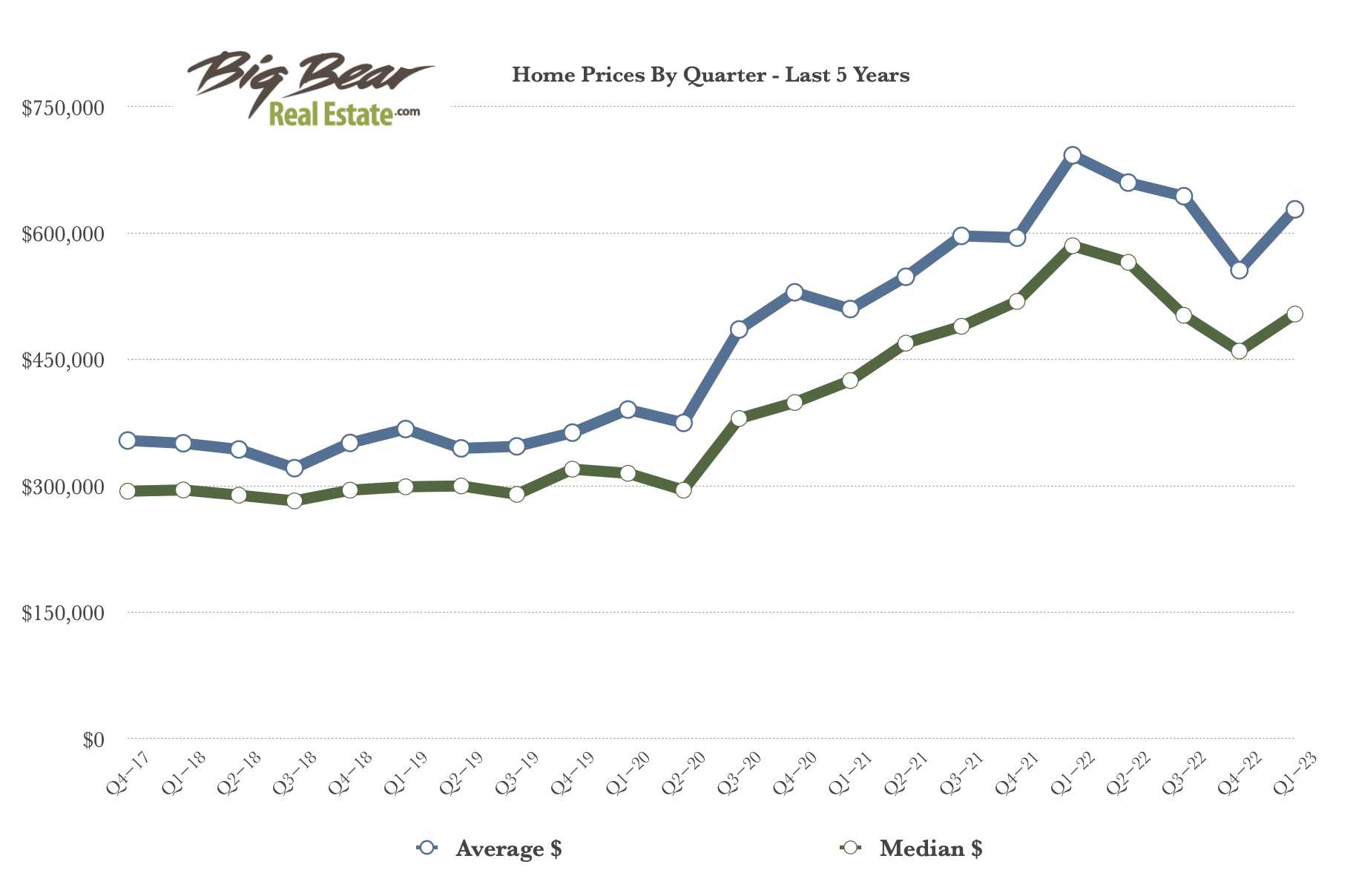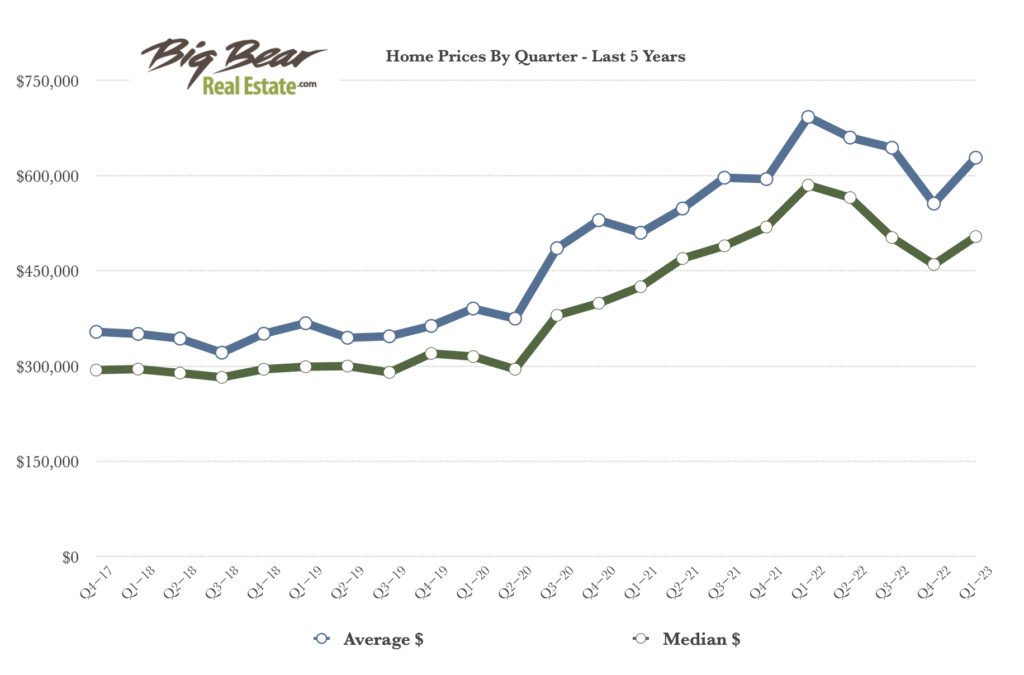 *Data derived from Big Bear Association of REALTORS®, Inc. (BBV) MLS. Information herein deemed reliable but not guaranteed.