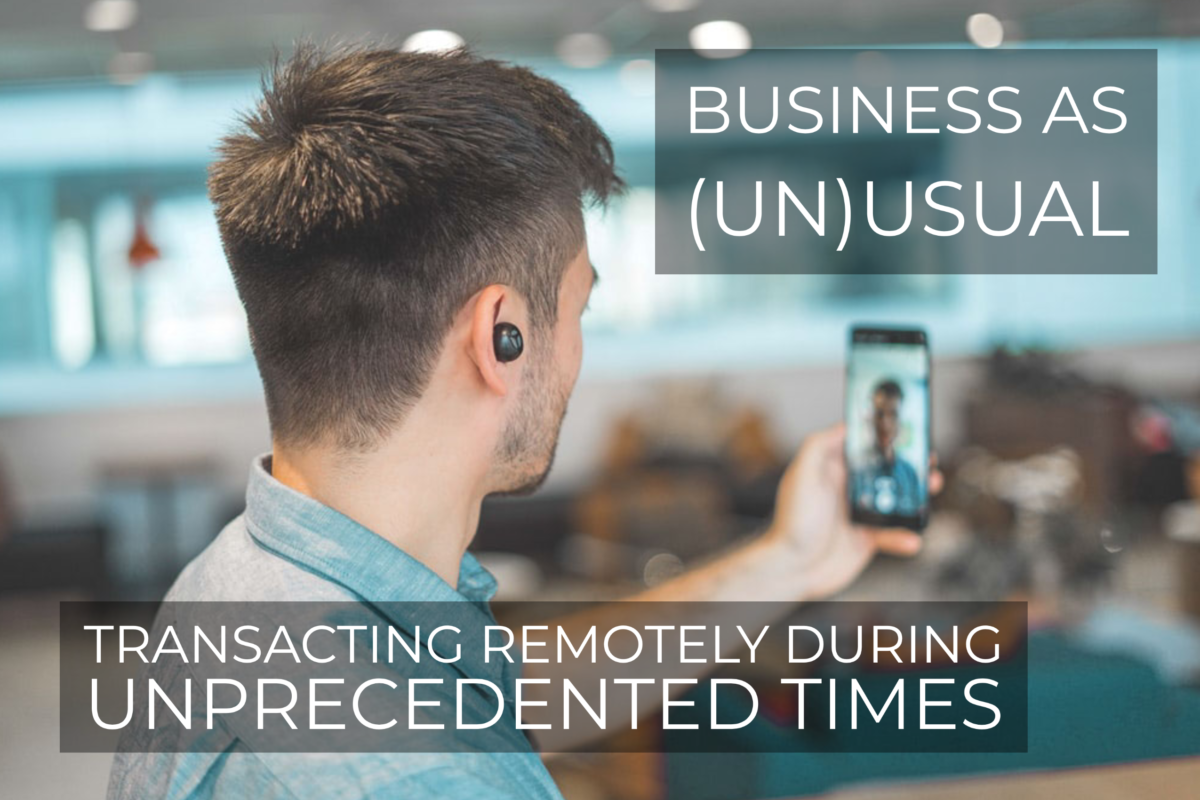 While we are all doing our part to beat COVID-19, and we will, we also want you to know that the BigBearRealEstate.com team is here for you in Big Bear!
For instance, if you own a cabin in Big Bear, and have not been able to visit for awhile, reach out to us and we'll go check on it for you. If you are wondering what is going on in Big Bear, in the real estate market or otherwise, reach out to us. Things are changing day to day and we can provide reliable real-time updates.
We understand that right now may not be the ideal time for some to buy or sell a cabin in Big Bear. However, real estate continues to be a solid investment even in uncertain times, interest rates are at all-time lows, and people are still buying and selling cabins in Big Bear.
We are still transacting real estate business in Big Bear
The BigBearRealEstate.com team's unique business model has always allowed us to work remotely, without missing a beat. In fact, being in a resort market of mostly second homes, remote transaction and communication are business as usual for us. Thanks to technology, we are continuing to offer the same level of service that you have come to expect from the BBRE team, from a safe social distance. Engage in the Big Bear real estate market without leaving the safety or comfort of your home.
Consultations
To support social distancing, our team is conducting virtual meetings via phone, chat, email, and video conferencing. However, if you wish to meet in person, we are available.
Property Showings
If you would like to preview homes virtually, we can facilitate showings via FaceTime or Zoom. Take a real-time property tour on your phone, tablet, or desktop. Or, we can provide recorded tours that you can watch at your convenience. If you wish to see properties in person, we can do that as well, while following the CDC guidelines and local health mandates.
Purchase Offers & Contracts
We have been a digital, paperless real estate team for many years. All offers are presented digitally and contracts can be signed using our electronic signature software.
Partner Services
Our business partners; including lenders, escrow, title, and insurance companies, appraisers, and home inspectors; are all operating while following the recommendations put forth by the CDC and COVID-19 task force.
Resources
Click here for the latest COVID-19 info from the City of Big Bear Lake.
Click here for the latest COVID-19 info from San Bernardino County.
We miss you!
We look forward to seeing and hearing from you again soon…in the meantime, be well!