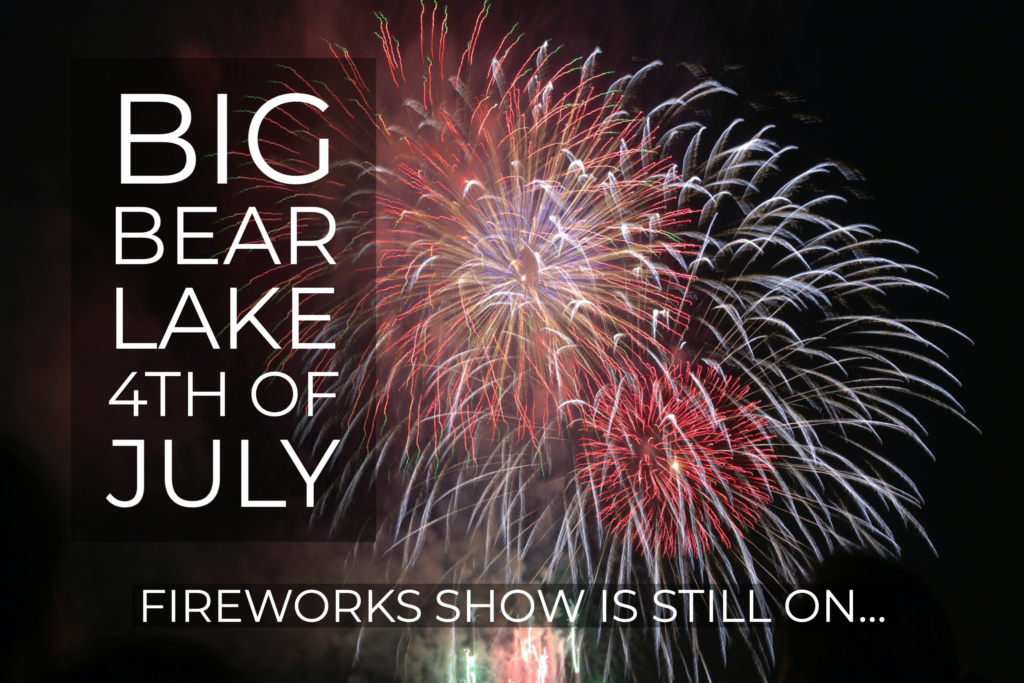 Following is an excerpt from a press release from Big Bear Lake City Manager, Frank Rush, June 2, 2020. For the most recent COVID-19 info from the City of Big Bear Lake, click here.
July 4 Fireworks Decision Expected Later in June
The City and Visit Big Bear have partnered this year to produce the annual July 4 fireworks show, and we look forward to continuing this great annual tradition!
As of now, the July 4 fireworks show is still on.
We continue to monitor COVID-19 conditions in Big Bear Lake, and continue to monitor applicable COVID-19 restrictions. We should know by mid or late June if the show will be postponed, and additional information will be included in future City COVID-19 updates as we get closer to July 4.
The City and Visit Big Bear continue to contemplate various strategies to offer the July 4 fireworks in a safe manner, and will include recommendations for viewing the fireworks in future City COVID-19 updates.
The City / Visit Big Bear contract includes a clause allowing the City to postpone and reschedule the fireworks show for any date prior to October 31, and this clause will be exercised if ultimately necessary.
Again, as of now, we are still planning for fireworks on July 4. Stay tuned!