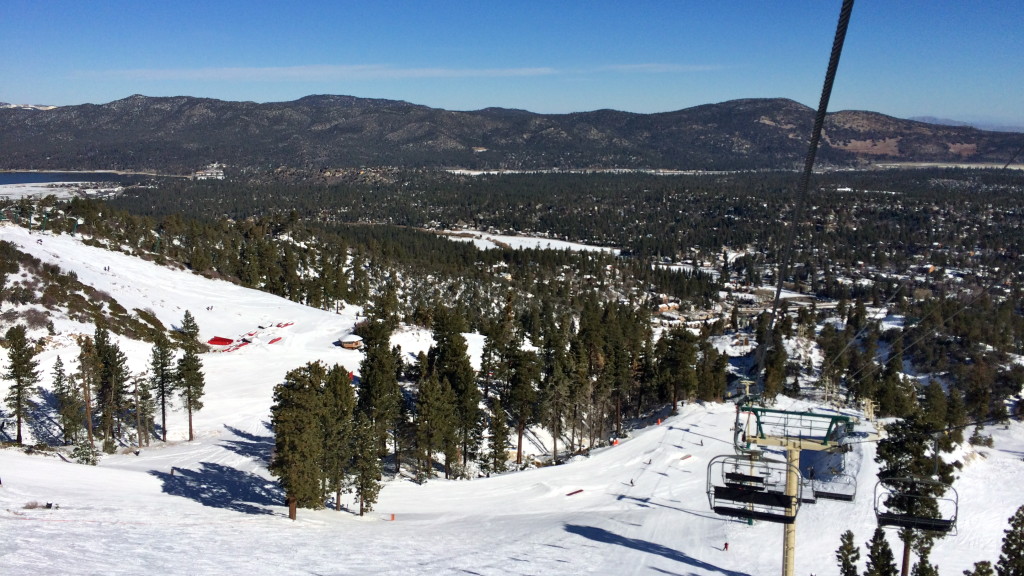 It's official!
The final documents have been signed and Snow Summit and Bear Mountain are now part of the Mammoth family. The acquisition has been in the works for several months and now the sale of Big Bear Mountain Resorts to Mammoth Resorts is official.
What does the future hold for the resorts?
Rusty Gregory, CEO of Mammoth Resorts, said they will not be making any major changes at Snow Summit or Bear Mountain in the immediate future. He and his staff intend to meet with resort employees and community members in coming months. It is their goal to get a feel for the community and find ways to promote tourism in the Big Bear area. There is no plan to change the look and culture of the resorts.
Vice president of real estate and acquisitions for Mammoth Resorts, Dave Likens, told The Grizzly that the ultimate goal is to combine Snow Summit and Bear Mountain. He said they want to capitalize on the strengths of each resort and spread them across both. The goal is to develop a master plan in the first year, but the first step is to gain an understanding of the customer and the market, he said.
Included with the acquisition of the resorts is about 130 acres at the base of the resorts, occupied by parking lots and Bear Mountain Golf Course. It is not yet clear what will be done with that land, but there is much speculation. Will they build parking structures? Will they build hotels? Will old structures at the resorts be updated? What will become of the golf course?
Year-round appeal…
It is no secret that Mother Nature has been less that generous with snowfall over the past few years. As a result, Big Bear Mountain Resorts have focused not only on winter activities, but also have expanded summer attractions as well. Snow Summit premiered the mountain bike park last year to great fanfare, and there are plans to expand and develop more trails. Other ideas are in the works, such as zip lines, rock climbing walls and other outdoor activities.
What will be the impact on the community?
Snow Summit and Bear Mountain are the two most popular ski destinations in Southern California. Bob Roberts, executive director of the California Ski Industry Assn., quoted in the L.A. Times said, "Mammoth, by acquiring Bear Mountain and Snow Summit, protects the L.A. Market for itself". He also stated that people should not worry that Mammoth Resorts will force unwanted changes in the local community.
Dick Kun, who served as the president and CEO of Snow Summit and Big Bear Mountain Resorts for five decades, feels that the sale of the Big Bear resorts to Mammoth is a win-win for all stakeholders involved. Not only will skiers and snowboarders benefit from the sale, but also resort employees, local businesses and the Big Bear economy in general, Kun says.
Will property values be affected?
Though no one has a crystal ball, we are extremely optimistic that the Mammoth acquisition will benefit the Big Bear valley and its property owners. We are excited that Mammoth stands to help breathe new life into Big Bear, attract more people and contribute to an improved quality of life. We believe this will only have a positive impact on property values now and in the future.
Are you curious about how much your Big Bear home is worth in today's market? Interested in learning more about purchasing a Big Bear cabin? Don't miss the boat! Give us a call today at 909-547-7550 or contact us here.